LM1000C4 Series  has two quick lock devices on the left and right sides, which can ensure faster assembly speed and better screen flatness.
It also has anti-collision feet at the bottom of the cabinet to protect the edge of the LED module.
LM500C4 and LM1000C4 Can be installed together up and down , left and right.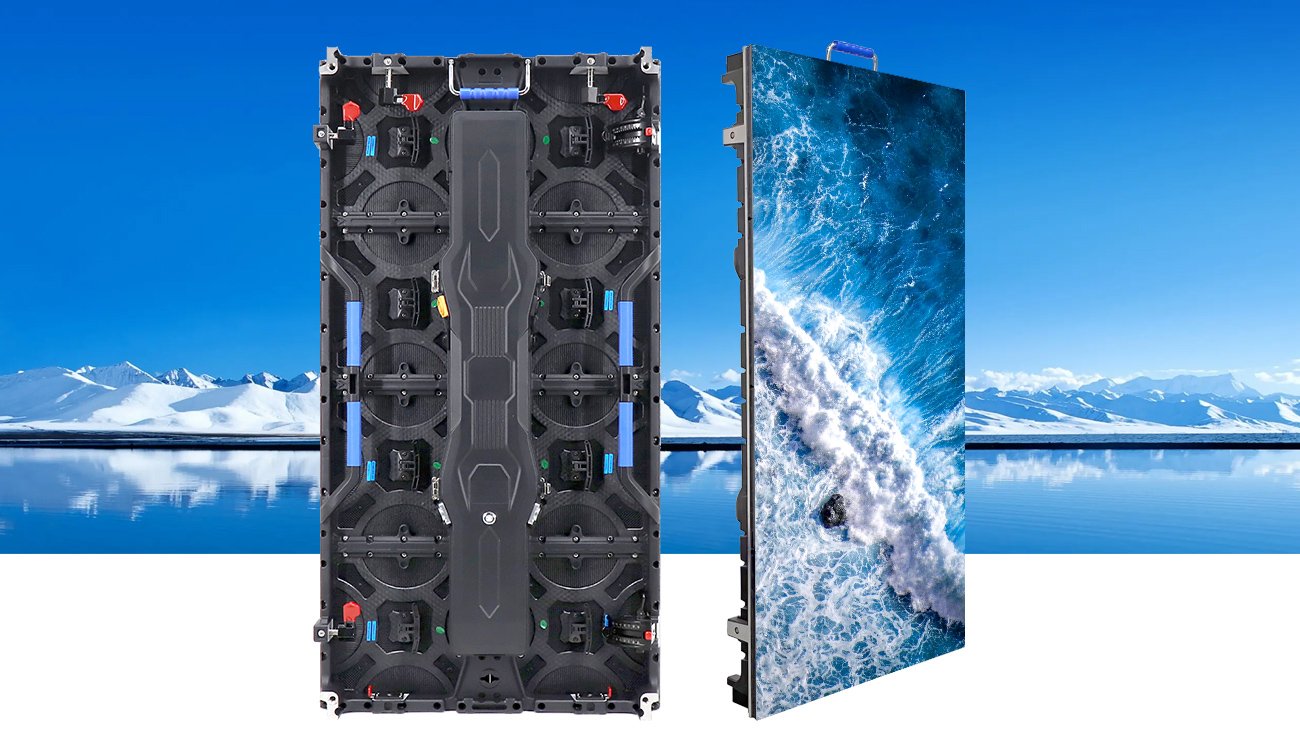 Quick Install
LM1000C4 series P1.9 Indoor Outdoor LED Display 500×1000 Two Fast Locks on Left and Right Side, Ensure faster assembly and better screen flatness.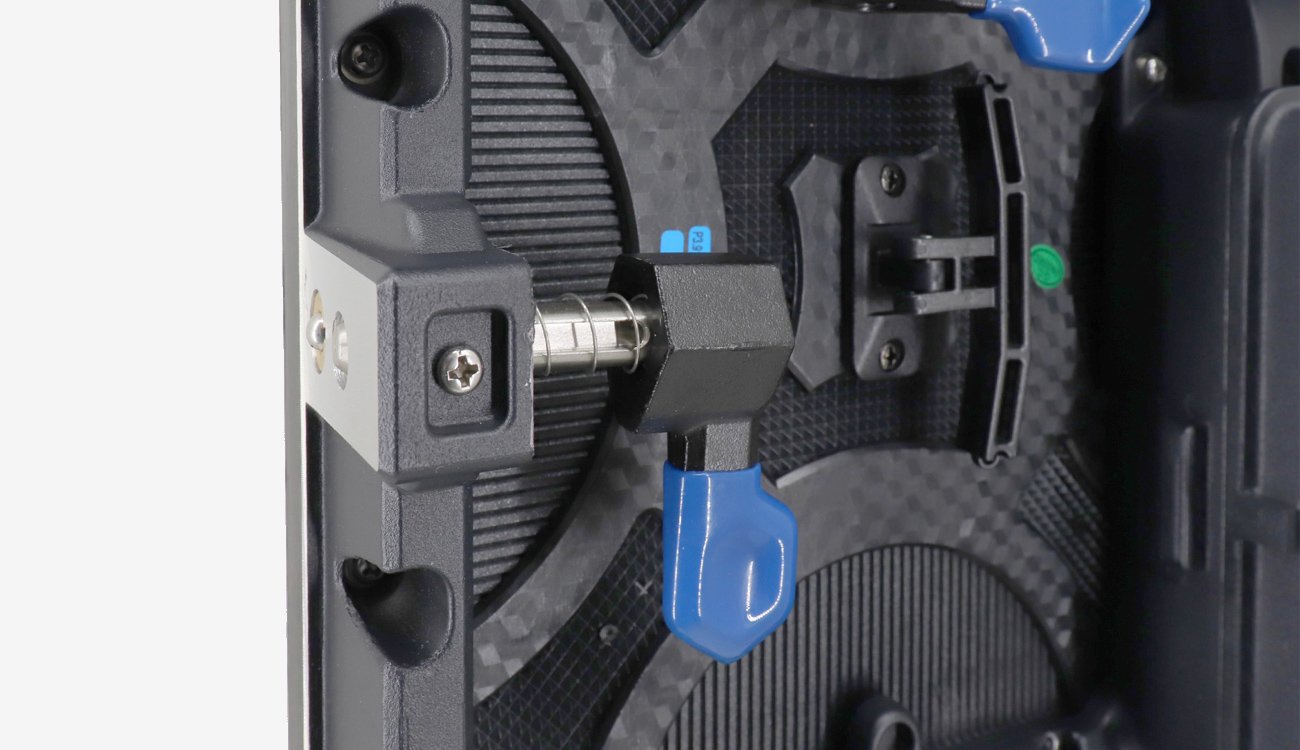 High Precision Curve Lock
High Precision Curve Lock design P1.5625 LED Display 500×1000 is adopted to solve the problem that the old curved lock is difficult to use before.
Rotational control, more accurate, easy to use and quickly adjust curve degree.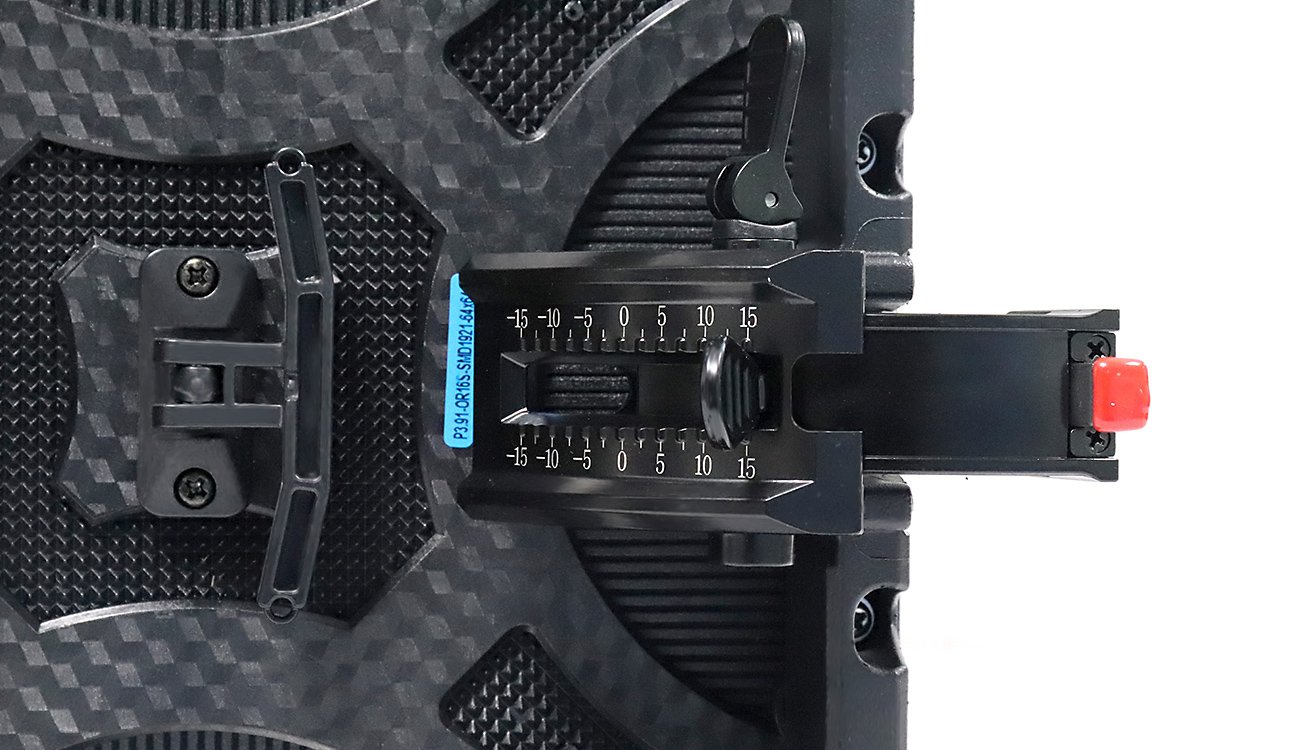 Curved Installation Support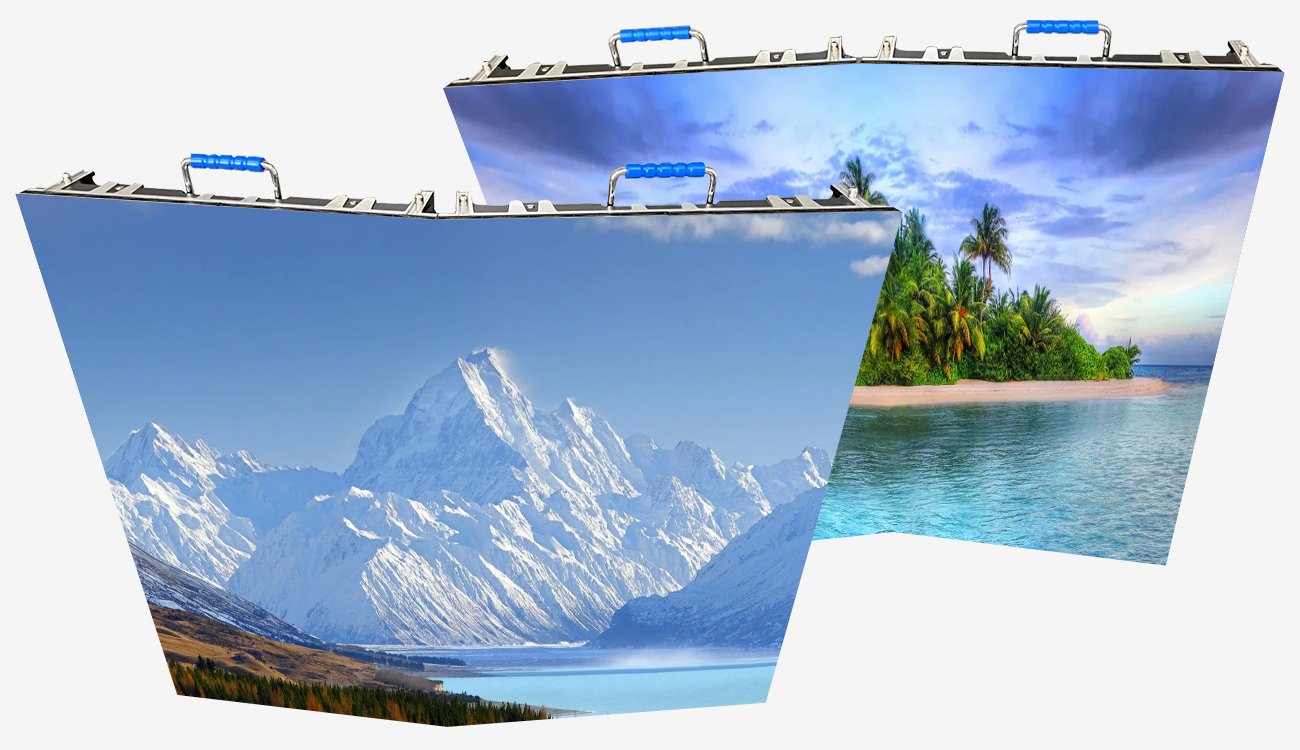 Free Splicing
LM500C4 series and LM1000C4 series can be installed together up and down, left and right.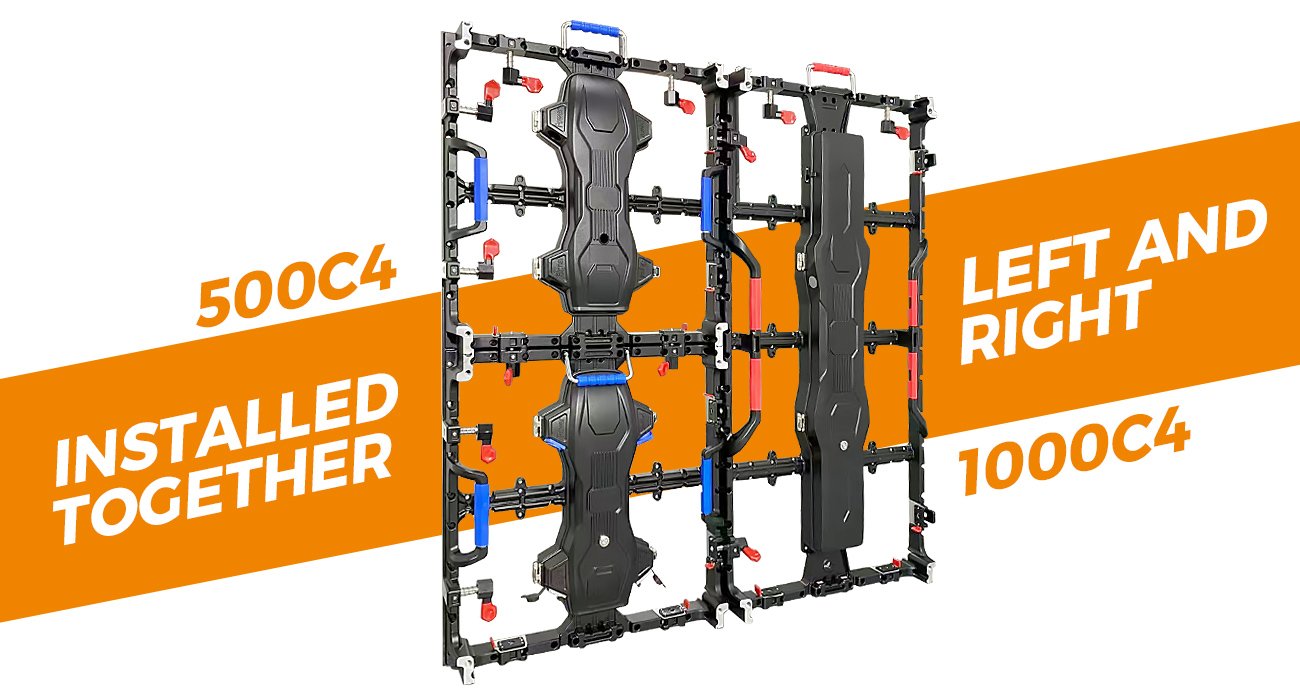 Corner Protector for LED
LM1000C4 series P2.6 Rental LED sign has four corner protectors in each corner to prevent LED to be damaged,
more security for transport, installation, operation, assemble & disassemble foldable design, and easy to use.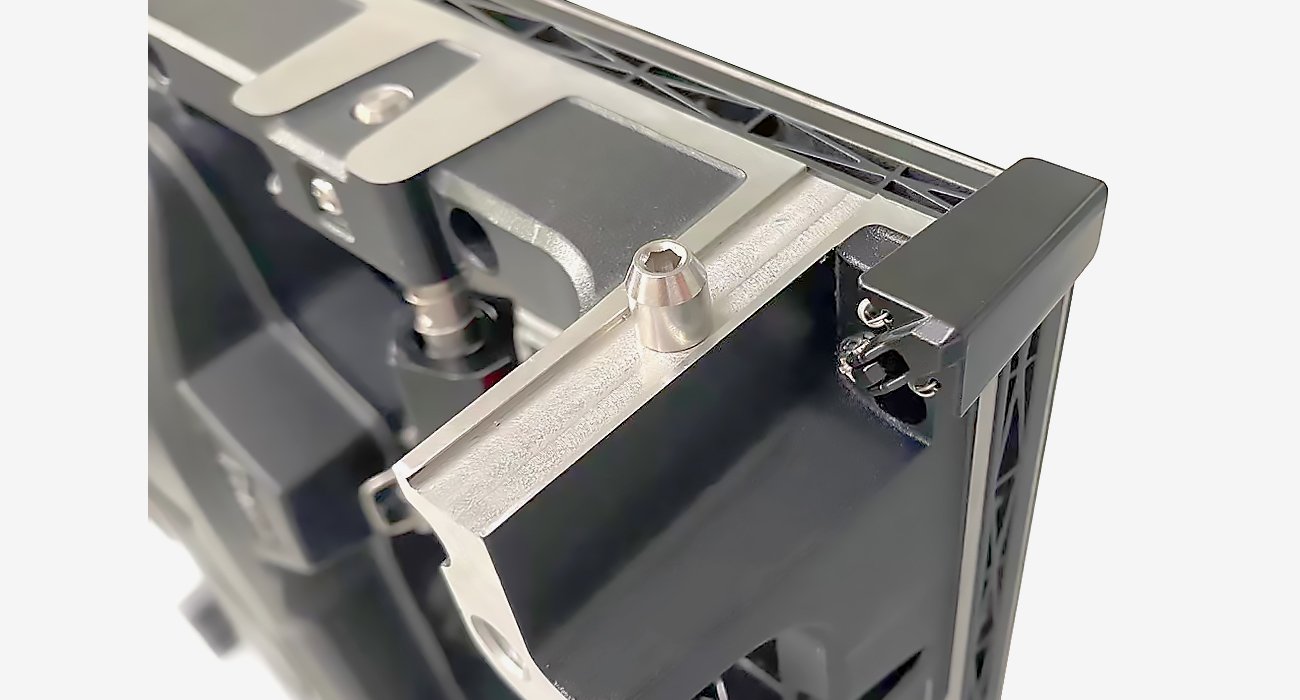 Lightweight and Thin
LM1000C4 series P3.9 Waterproof LED display rental cabinet weighs 13KG/pc, easy to operate: one person to install, disassemble and maintain.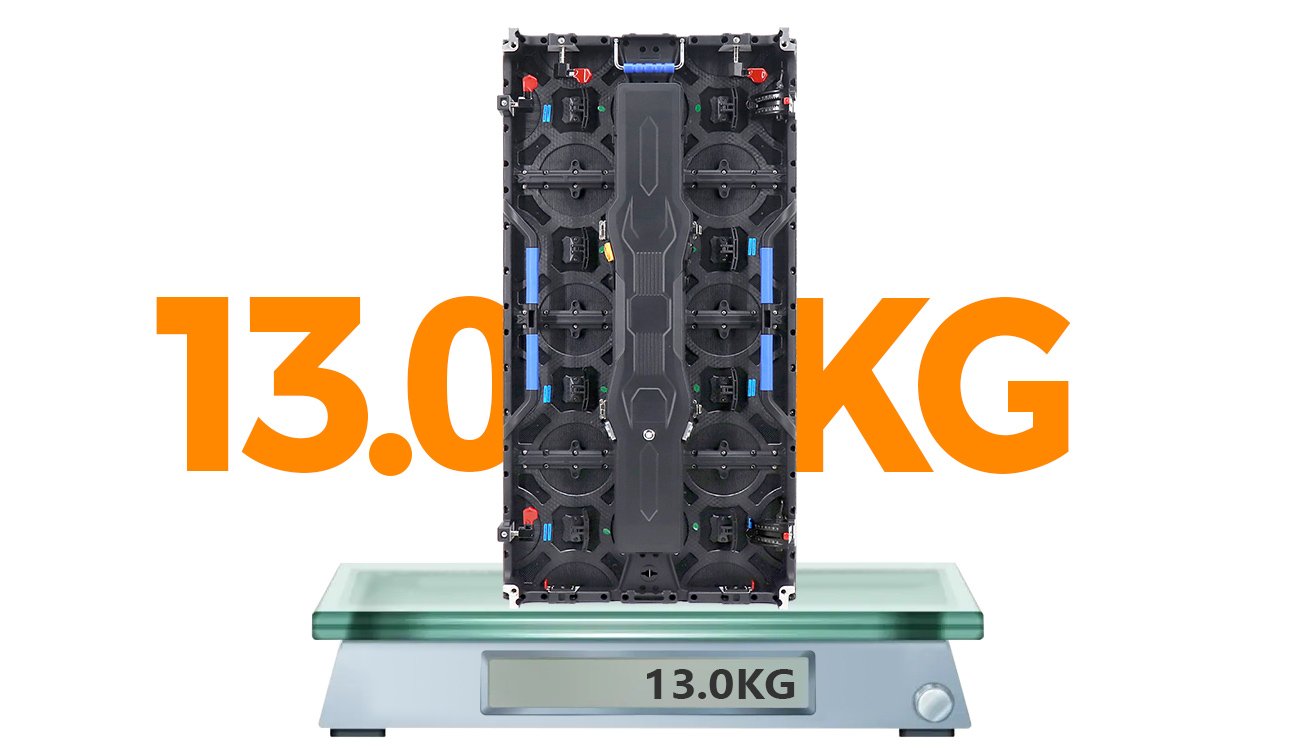 IP65 Dustproof And Waterproof
The LM1000C4 series outdoor LED display 500×1000 supports IP65 dustproof and waterproof,
it can resists severe weather conditions during outdoor activities. And die-cast aluminum is corrosion resistant.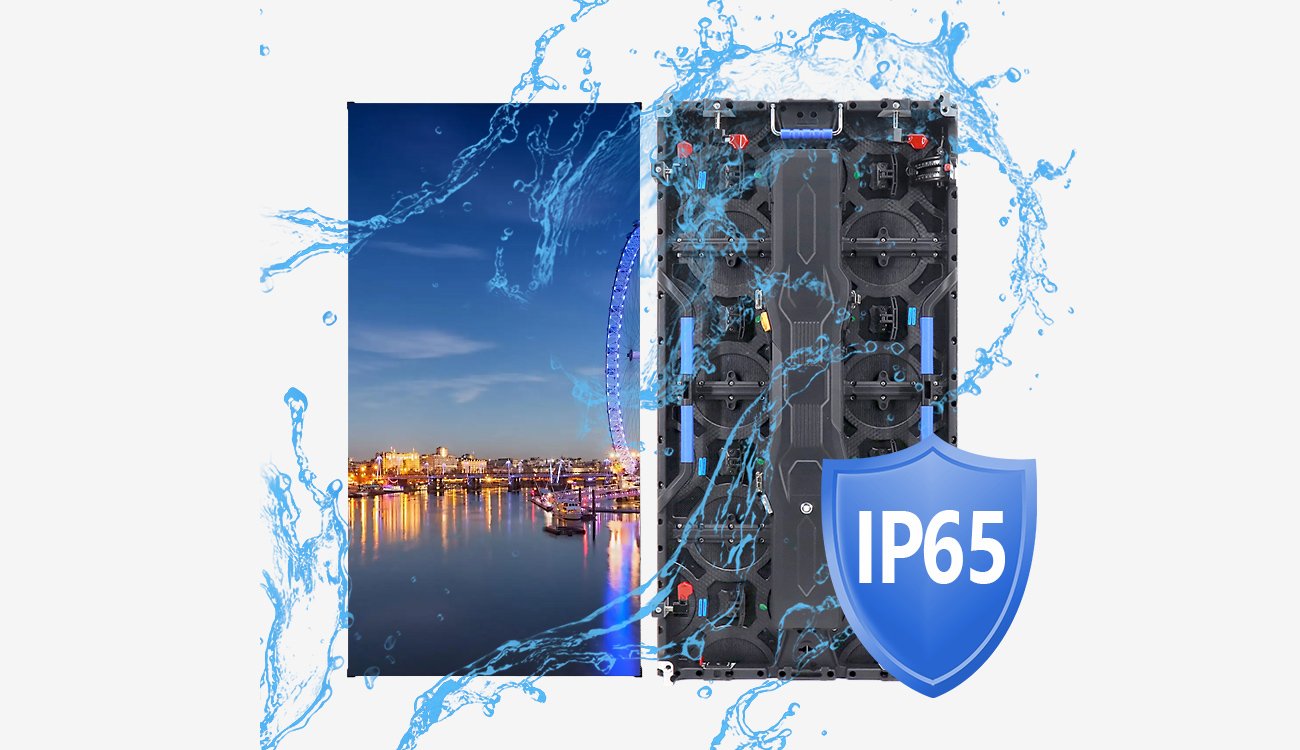 Wide Viewing Angle
Viewing angle is up to 140° vertical and horizontal, providing a wide viewing angle.
Ultra-wide viewing angle give you the largest screen viewing area. It offers you clear and natural images in all directions.