Outdoor Commercial Pantalla LED Cabinet Say WOW with our high-end, quality outdoor LED Display screen Cabinet because they are considered best in the industry. We have been into this industry for years and making customers happy with our display cabinets like P4 Outdoor LED Display High definition Advertising LED Screen, P6 Outdoor Large LED Display Panel SMD3535 768x768mm, P5 Outdoor High Definition Advertising LED Display LED Sign 640×640, P10 Outdoor LED Video Screen SMD35351/2 duty 960x960mm Cabinet, P10 Outdoor SMD LED Display Screen LED Sign 960×960, P10 Outdoor DIP Advertising LED Display LED Advertising Sign 960×960 or any other cabinet. All of them are tested, will fulfill your requirement in the best-possible way and in pocket-friendly charges.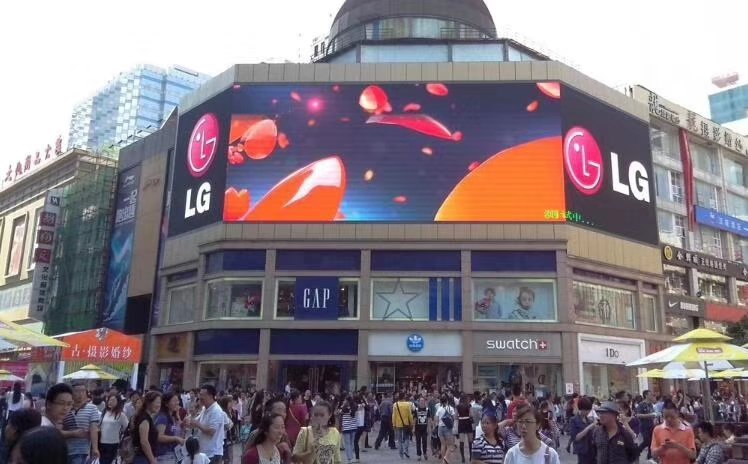 Commercial LED Screen Advertising LED Display is also commercial LED video wall or Advertising LED display, Those LED display are mostly used for advertising application in shopping center, mall, street side, building, media, government, train station, airport, etc. The main function of the those displays are: Arousing attention, mediating information. Compare to traditional LED advertising billboards, advertising LED display shows more rich informations via clear image or High definition video to viewers.
Commercial advertising led screen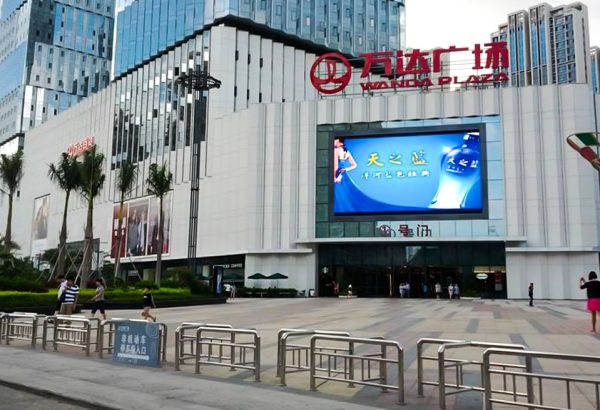 Commercial Advertising LED Display can be divided into two groups according installtion place: Indoor Advertising LED Display and outdoor Advertising LED display. Leemanled Advertising LED Display are extremely well designed to meet variour advertising applications and extreme enviroment. They can work well 24/7 without powered off.
Pantalla LED de publicidad exterior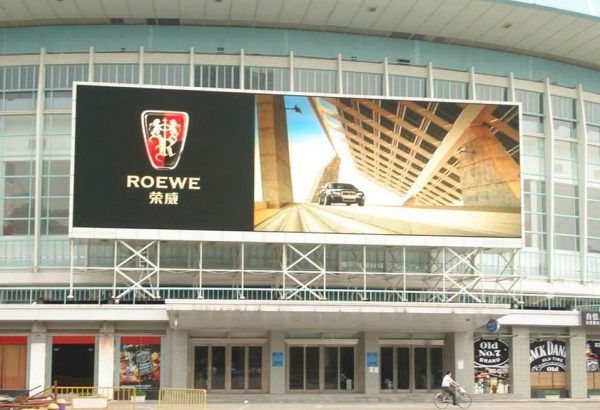 Leemanled Outdoor advertising LED display rangs from P3mm, P4mm, P5mm, P6mm, P6.67mm, P8mm, P10mm, P12mm, P16mm. The LED displays are designed with high brightness and IP65 waterproof features. They can delive vivid image and excellent visual experience even under strong direct sunlight. In addtion, the LED display size can be customized according to the requirement of customers. For special application limit. Leemanled Outdoor advertising LED display can be designed with frontal service so customer can maintain the LED display in front of the LED screen, not only save time, but also save labor.
Indoor Advertising LED Display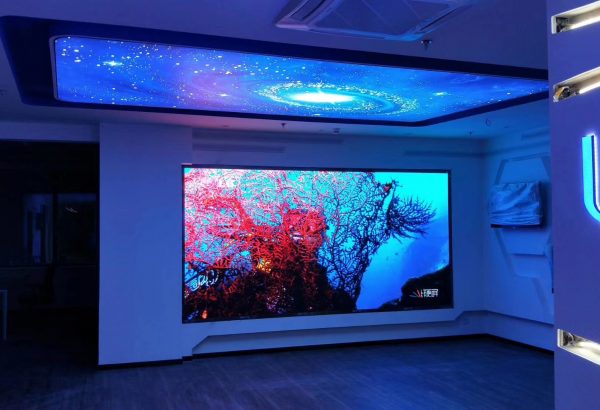 Leemanled indoor advertising LED displays are designed with high resolution, high contrast, and high refresh rate to ensure LED display offering clear image and visual effect even it is viewed in short distance. The LED displays are available in P2.5mm, P3mm, P4mm, P5mm, P6mm, P7.62mm, P10mm. The LED display dimension and shape can be user defined. In addtion, Leemanled advertising LED screen can also use front maintance way to design the whloe cabinet if there is no much spare room in the indoor.
Requirements for advertising LED display
Wide viewing angle to attract viewers.
Solid cabinet to bear the badly circumstance and withstand hitting from objects such as stone.
High brightness to offer clear images even in the stong sunlight.
Energy saving to reduce the power consumption and save cost.
Long life span to ensure LED display can work well more than 10 years.
Leemanled advertising LED display Solution
1: Leemanled use high quality LED material and accessories to ensure LED display high stable, high reliable. We use 5124 Driving IC, Nationstar LED lamps, and MEANWELL power supply to improve quality through strictly control of manufacture process. High strength cabinets to ensure LED display waterproof leve is IP65 or even more IP67.
2: Leemanled adapts professional control system such as LINSN, NOVASTAR to control LED display. Pixel-by-pixel brightness and color calibration technology to ensure the LED display with outstanding and uniformtiy color. With the unique latest monitoring technique the brightness, temperature and LED display working status can be easilly monitored on time. Remote network control is available to control the LED display in other cities. the LED display content can be changed and the power can be turned on or off via remote network. In additon, Leemanled use dual backup control system to ensure the LED display can work well continually when one control system falls down for unknow reasons, the other control system can take over control.